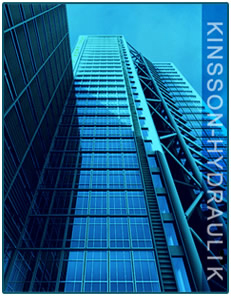 Kinsson Hydraulik. Was established long-term ago which is the most well-known company all around the world nowadays, in the aspect of hydraulic area.
The company started its activity machining for all types of flow dividers .And the passion of the founder for fine mechanics left an important mark in the company.The production of hydraulic gear flow divider plays an very vital role in company, which become soon the main activity of the company. Besides various gear flow dividers, piston flow dividers also represents high class in all production. And it has been improved better and better in recent days.
Since the beginning Kinsson Hydraulik has been focusing on quality and precision.Our company uses top quality components ,and the most advanced computerized machines,in both the production and the testing process. Kisson Hydraulik manufactures gear flow dividers, piston flow divider in cast iron for a wide range of industries including:construction,forestry,agriculture,industrial vehicle, earth moving industrial.
Today ,our products are world wide appreciated.